Audacity 3.0.0 launched in March 2021. If you work collaboratively with us to proof or sample audio files you should update Audacity and delete earlier versions of Audacity – i.e. version 2.4.2 and below.
What changed?
Until version 3.0.0, Audacity stored audio timelines as ".aup" files. While we suppose a sound track would be kept in one .aup file, in practice the .aup acted like a placeholder with links to what software engineers call "a pile of files". Data and .aup files had a habit of parting company and workflows which depended on multiple audio sources required ever larger libraries which could be difficult to manage.
With version 3.0.0 Audacity saves data and files as a unified ".aup3" file which simplifies management.
What else changed?
File size is another problem for pre-3.0.0 Audacity users. Different file formats like .wav, .mp3, etc. have their own limitations so there is no one answer to explain how big a file Audacity can handle. Apart from computing power, one global problem is the limitation for earlier version Windows users who still use FAT32, and external hard drives that manufacturers ship with FAT32 file systems. A file system is a logical mechanism which manage files storage on hard drives and storage devices. Modern Windows computers natively rely on NTFS file system. Apple uses its own file systems.
FAT32 can only support maximum file sizes of 4GB. In Audacity 3.0.0 and above, it is not possible to write an .aup3 file to FAT32 storage. This has been purposely designed by Audacity's engineers to prevent users accidentally losing work when dealing with workflows that will exceed 4GB. For example, a user might try to save a file at day's end to discover the required storage for his work is 4.2GB, and the work would be lost. So, the restriction is designed to safeguard work. The advent of ambisonics and other technologies like 32-bit rates mean audio files are becoming increasingly large, so FAT32's limitation is a serious issue.
Before upgrading to Audacity 3.0.0
This article assumes hardware already meets Audacity's minimum computing specifications. Before upgrading to Audacity 3.0.0, you should double check that your hard drive or storage operates NTFS or its Apple equivalent.
If you use external hard drives of any kind to store existing Audacity files, you should make sure these are configured for NTFS too. If you operate FAT32 external hard drives, you will either need to get a new external device, or you will need to have a spare external device you can export data to so that you can re-format your external device for NTFS. BE CAREFUL – reformatting a storage device with a new file system will irrevocably wipe all stored data on that device.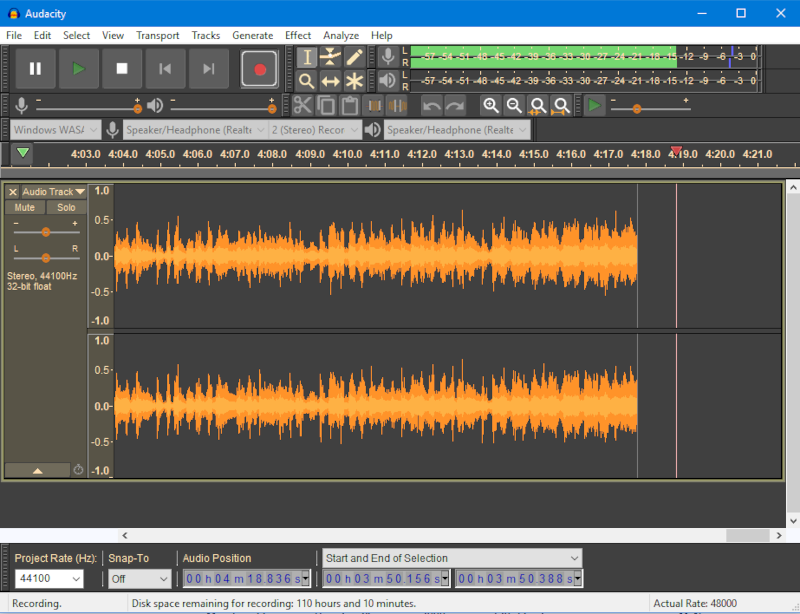 Why upgrade?
There may be some cost in enabling NTFS on your devices, but if you are still using FAT32 then this needs doing to cope with future circumstances anyhow. The bigger reason is that our own studios use Audacity 3.0 and unless you update your software, you will not be able to open .aup3 files we send you.
Next steps
Before updating your version, be sure to check if your system or external hard drives use FAT32. If so, do nothing until you are able to write files to NTFS file systems. You can contact us for help.
Click here to download Audacity 3.0.0 or higher.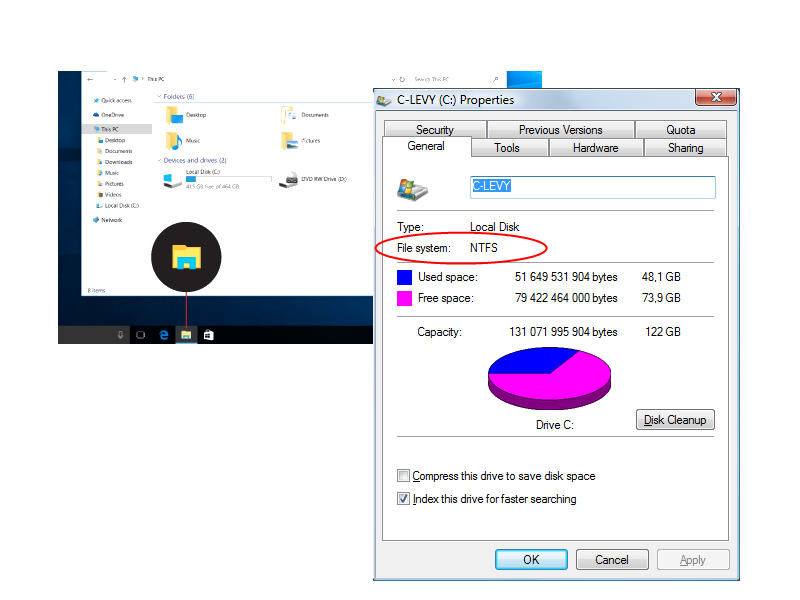 At time of writing, versions earlier that 3.0.0 will remain installed. You may want to keep both versions operational, and if you do be sure to adjust default and shortcuts so you are sure which iteration you default to. Version 3.0.0 will read version 2.x .aup files but will want to save work as .aup3 files. Audacity 2.x will not be able to read .aup3 files.