Audacity's toolbars and meters can be moved to better suit your preferences. In this screenshot, the default layout features meters for playback – see the green meter levels at top right – and the microphone input meter (to the left of the playback meter) neatly at the top left of the desktop.
However, this placement makes it difficult to follow the timeline action and the meters at the same time because the timeline and meters are in two different places: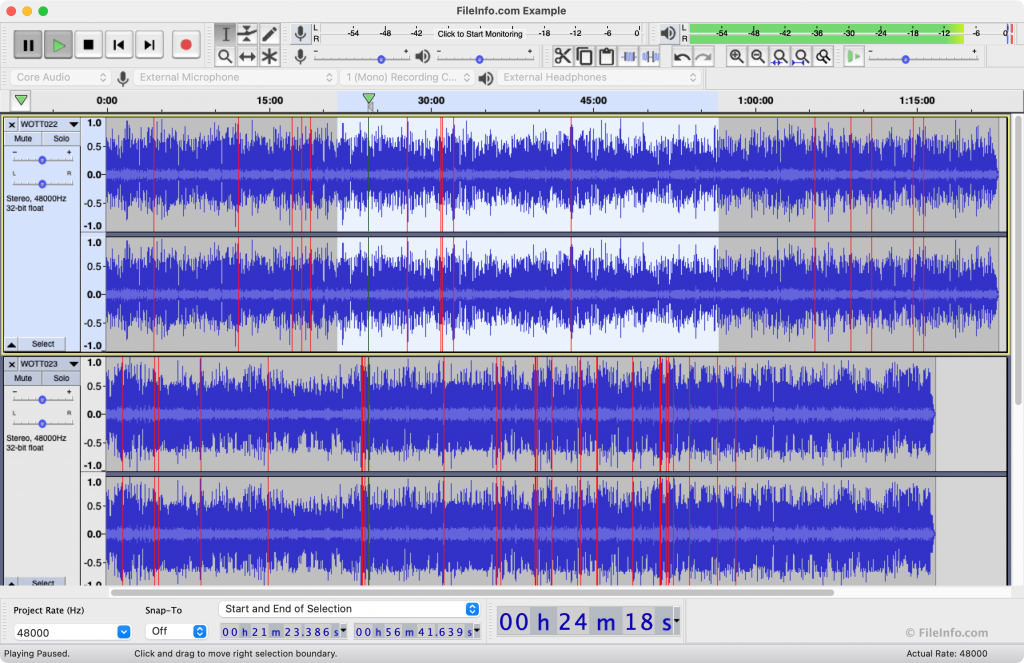 In the layout below, the playback and input meters have been dragged so that they sit directly above the timeline, and the meters have been dragged by their right margins to span the width of the desktop. This helps monitoring more accurately.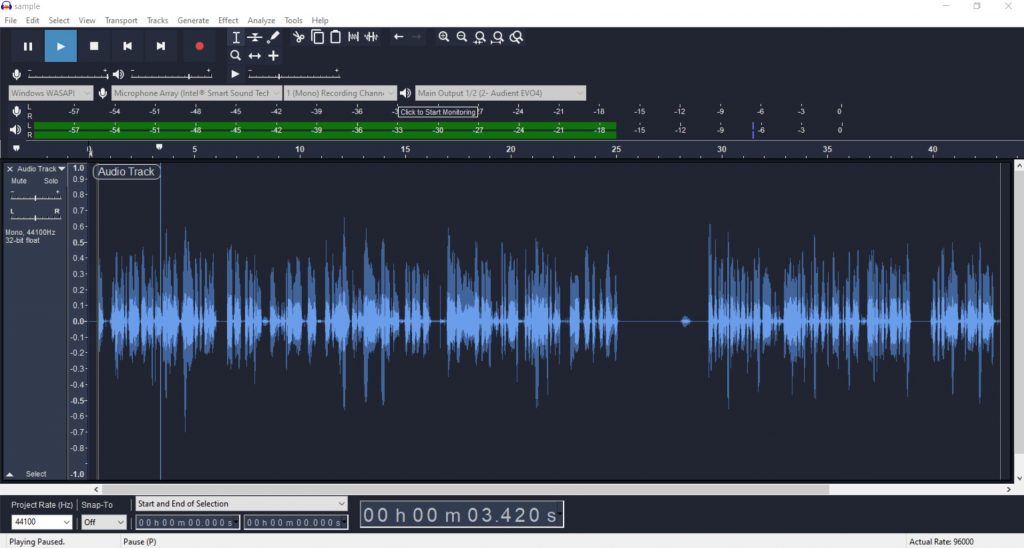 Audacity provides options to add and remove features to its default toolbar layout. Individual components can be re-positioned by dragging – select the textured area to the immediate left of the icon in the toolbar or meter you want to move, and drag it to your target location.
In the example above, a "dark" skin has been applied to change the default "light" skin. Timelines can be modified in each timeline's preferences to exhibit different timeline colours and titles. This can be helpful when managing several timelines at once.
You can find out more about Audacity's features in the online manual, or contact us. Occasionally, when collaborating on major projects, it is useful to co-ordinate desktops.