Ruthin, North Wales. Our new inventory of Zoom F2 field recorders/lavalier microphones for audio and video production bring lower costs and improved quality.
Conventional 24-bit outdoor audio recording is plagued by uncontrollable noise conditions like wind, traffic, and other unwanted environmental noise. We call these kinds of distortion "artefacts" and they damage recording quality.
Another kind of distortion which is more problematic for video production is "clipping". Clipping happens when an audio source is too loud for a recorder to cope with. Instead of capturing the signal, the recorder drops what it cannot handle and we consequently hear distortion in the final recording. Clipping happens, for instance, when actors have to shout.
Clipping is almost impossible to correct in post-production. Therefore, conventional film crews rely on dedicated sound engineers to monitor audio levels and call out problems in real time. This way, there is a chance to re-record a track during location work.
---
New technology for video production
32-bit floating point technology changes the status quo in video production. The audible range in 32-bit floating point is so large that it exceeds the range of human hearing and voice. Indeed, it is almost impossible to clip a 32-bit recording. Consequently, post production becomes less time consuming, and it means that often we do not need a dedicated engineer on location. This is good news for interviews and corporate video projects, "field" work, and even studio work. Moreover, the technology is miniaturised and mobile.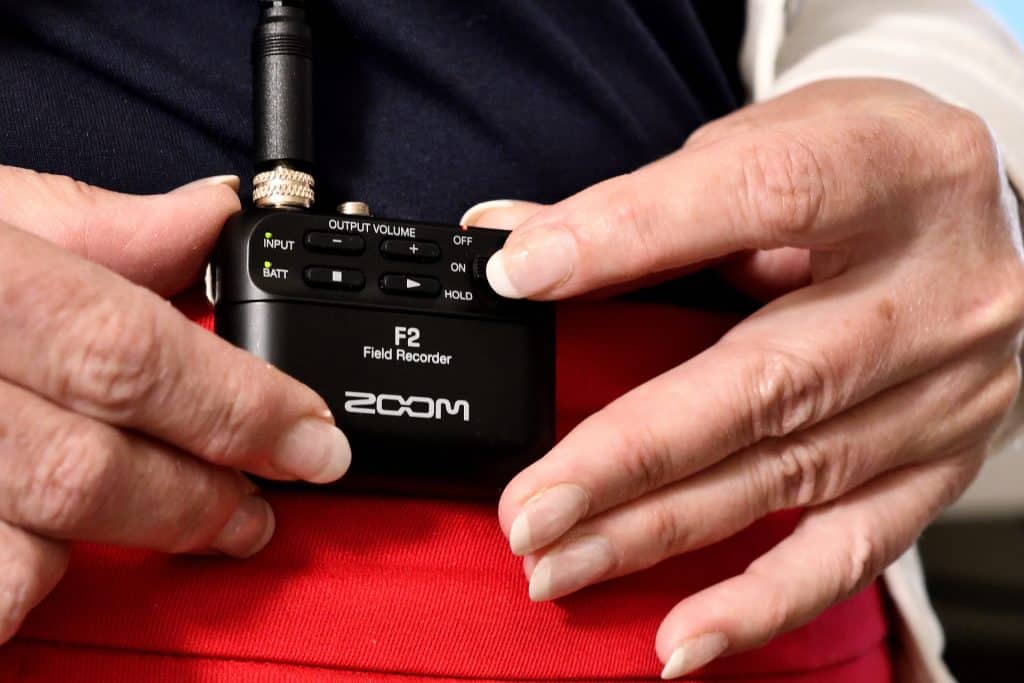 Near studio quality in the field
32-bit floating point technology is not just good for field work. Listen for yourself. Here is short track using the F2's big brother, a Zoom F6 audio interface. The F2 uses the same professional F-series dual A/D converters for exceptional dynamic range and accuracy.
Although this track features studio microphones, the level of quality you hear would normally need a proper recording studio. Further, this track was recorded unattended while our engineer worked with two cameras to film corresponding video for a piano recital.
Summary: 32-bit improves dependability, lowers costs
32-bit floating point technology does not solve every eventuality. For instance, live broadcast cannot stream 32-bit audio. So this technology has it place. However, for smaller projects and tight budgets 32-bit audio solutions help us better contain costs for you.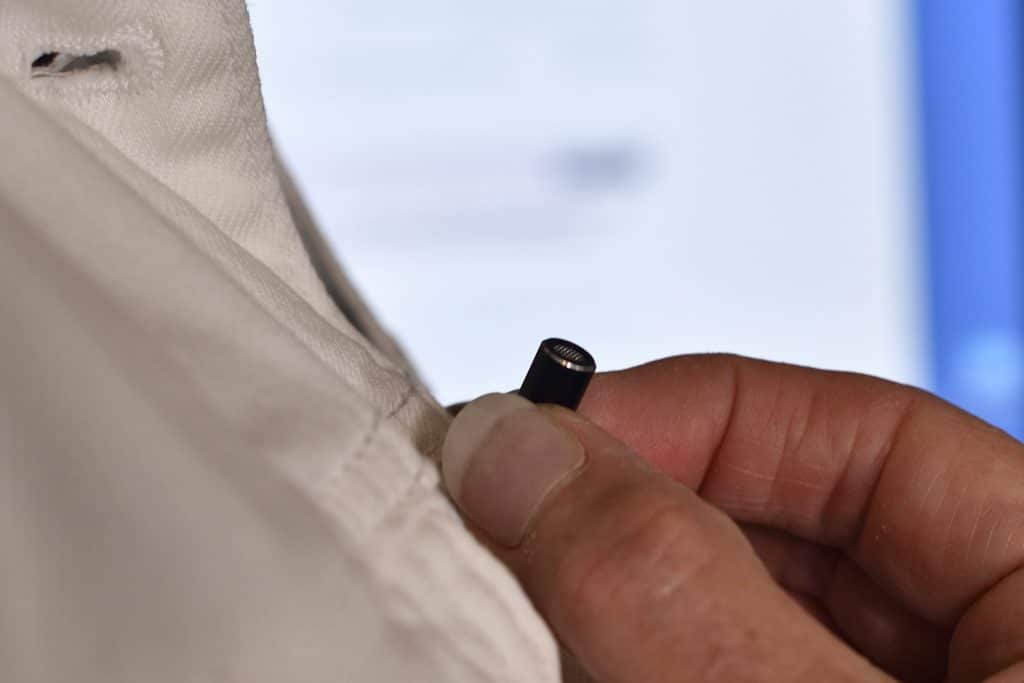 We deploy up to four 32-bit lavalier microphones recorders as standard within our pricing. Contact us to find out more about how our units might help your production workflows.
---
To find out more about how 32-bit floating point technology helps to address operational problems in the field, watch Zoom's video here.